Our Customer Scrutiny Panel
It's important to have an independent voice on our performance and future plans.
Our Customer Scrutiny Panel
Our Customer Scrutiny Panel (CSP) is a group of stakeholders that reflect the interests and expectations of our customers. It works in parallel to the Environmental Scrutiny Panel.
The diverse membership includes customer representative organisations such as CCWater, statutory water and environmental regulators including the Environment Agency, local authorities, businesses and regional environment and countryside groups. The panel, including its Chair, is independent of both the Company and Ofwat although it has a close working relationship with both organisations. The panel has a key role to act as a champion for our customers and to make sure we understand what they expect from their water company. It also plays a role in monitoring our performance on delivering our current commitments and challenging our progress on improvement plans.
Our members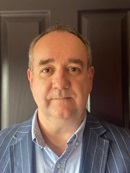 Steve Crabb
Independent Chair
Steve is a specialist in consumer affairs, with a particular focus on customers in vulnerable circumstances. In addition to chairing SES Water's Customer Scrutiny Panel, he is the independent chair of a voluntary code for energy companies which aims to ensure vulnerable customers are safeguarded and that companies work to continuously improve the services they offer. He has previously held senior roles at British Gas, the Alzheimer's Society and the Chartered Institute of Personnel and Development, and he is an award-winning writer and editor. Apart from his family, his passions are local history, football and walking in the countryside.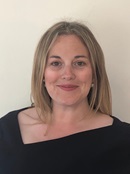 Alison Thompson
Independent
Alison Thompson is a portfolio Chair, Non-Executive and independent consultant who champions consumer and environmental issues. She is currently Chair of SES Water's Environmental Scrutiny Panel and Independent Member of its Customer Scrutiny Panel. She is Deputy Chair and Independent Member of the Southern Regional Flood and Coastal Committee, a public appointment to assist the Environment Agency to ensure coherent strategy, communications and risk-based investment in flood and coastal management solutions risks across the South of England. She is Director of Business Transformation leading the Business and Nature team at University of Cambridge's Institute for Sustainability Leadership and Company Director of sustainability consultancy, Welcome Innovation.
Alison previously held a public appointment as an Independent Member of the London and South East Committee of the Consumer Council for Water championing the interests of present and future water customers. Prior to that, Alison was Vice-Chair of the Dever Valley Federation, providing strategic leadership for two primary schools and Non-Executive Director of Change Agents UK.
Alison's executive career began running the private office of Lord Puttnam at the House of Lords. Subsequently it has involved strategy and policy roles with Chime Communications Group, the Environment Agency, and National Parks England, before becoming an independent consultant working with clients such as Anglian Water and VisitEngland. She is a Fellow of Forum for the Future and holds a Masters in Sustainable Development and a Masters in Responsible Tourism.

Chris Hoskins
Nutfield Conservation Society
Chris represents Nutfield Conservation Society, is a village group which seeks to preserve local interests and protect the local environment. He has lived in the area for over 50 years and has been involved in many local issues. Chris is a past district councillor in Tandridge District Council and past chairman of Nutfield Parish Council. Over 40 years' experience has given him particular expertise of water, and geotechnical engineering and environmental issues. He runs a specialist consultancy and is one of the very few engineers licensed by government to be responsible for reservoirs throughout the UK. His hobbies include postcard collecting, morris dancing and socialising.

Tom Perry
The Environment Agency

Tom is a Principal Account Officer for the Environment Agency. He has worked in the Environment Sector for nearly 15 years and held a range of roles all aimed at making our rivers healthier for the people who live and work near them. Tom's main areas of interest are water resources planning, river restoration and water efficiency.
Tom also works with other water companies in the South East of England and aims to support shared learning to help deliver the best outcomes for people and the environment.

Karen Gibbs
CCWater

Karen has worked in consumer representation within the water sector for over 20 years and latterly as a Senior Policy Manager for the Consumer Council for Water (CCWater). Karen leads CCWater's Environmental Policy Team and is the senior manager in the London and South East Region which currently has six water companies operating within it, including SES Water. Particular interests include water resources planning, drought management, water efficiency and demand management.

Simon Bland
Reigate and Banstead Borough Council

Simon is the Economic Prosperity Programme Manager at Reigate and Banstead Borough Council. In this role he is responsible for the creation, management and delivery of a number of initiatives and services to help local businesses start, develop and grow.He has extensive experience of delivering stakeholder management and engagement programmes to resolve issues and to provide strategic intelligence.
His commercial experience stems from his early career in the hospitality industry where spent a number of years working as a chef before moving in to the further education sector. After a number of years working as a Lecturer his responsibilities changed to include marketing, adult education and employer engagement. He is known for the enthusiasm and commitment he brings to results based partnership and collaborative working.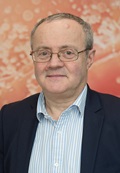 Martin Hurst
Independent

Following 30 years as a senior civil servant, Martin decided to develop his non-executive director experience and to date has been a non-executive director of five organisations including BPHA (at present) and DEFRA from 2007 to 2015. Martin's interests include water, housing, quality assurance, infrastructure, strategy and commercial services.
Martin has been a SES Water customer for over a decade. He has two daughters and in his spare time is a keen hill walker, bird watcher, choral singer and cricketer.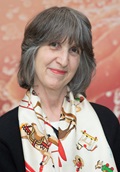 Helen Moulsley
Independent

Helen worked for 18 years in the telecoms industry in marketing, customer services, and business planning. After two years in the city of London she set up her own business consulting to large companies, small businesses, and local authorities. She worked on a number of government funded e-government projects with the purpose of modernising local authorities. She has been clerk to Whyteleafe parish council working with Tandridge District Council and Surrey County Council. She maintains an interest in the workings of local government and participates in consultation exercises and attends meetings open to the public.
Helen is actively involved in the local community, and is keen to ensure that there is input from service users and local residents. She was chair of the Caterham & District U3A and continues to be actively involved, more recently onboarding new members. Since 2008 she has undertaken publicity for the Caterham & District Horticultural Society, and was a committee member for several years. Helen has volunteered for the National Trust at Chartwell for 20 years, and takes a keen interest in heritage matters. At Chartwell she works on the annual schools public speaking competition, part of Chartwell's community outreach programme. She is currently championing the community use of St Lawrence's church, a grade I listed medieval church in Caterham. As a carer Helen takes a particular interest in how the needs of vulnerable people and their carers are responded to by service providers.
Deborah Jones
District Manager, Citizens Advice Mole Valley
Deborah has been the District Manager at Citizens Advice Mole Valley for over three years. She leads a team of staff and volunteers in offering free advice and support to help the people of Mole Valley in resolving the difficulties they face in everyday life.

Prior to joining Citizens Advice, Deborah worked as a special needs teacher for over 18 years, most recently leading the learning support department at a local FE college (NESCOT). Deborah's team of over 40 staff sought to meet a wide range of student needs and support them in achieving their varied levels of qualification.

Deborah moved to Brockham in 1987 with her husband, raised her family and gradually become immersed in the 'wonderful village life'! Deborah supports a number of local charities and spends time raising awareness and fundraising on their behalf.
Jaime Ali
Independent

Jaime is a Global Procurement Manager with Sage, and a local resident and customer in Dorking. Her background is in trade and procurement governance, where her primary interest is ethical and sustainable supply-chain management.
Every five years water companies submit their business plans to Ofwat. As most people cannot choose their water supplier, one of the economic regulator's duties is to set the price, investment and service package that customers receive. They do this every five years and must balance the interests of customers and stakeholders while ensuring that companies can pay for the services they are committing to deliver. As part of this process, the CSP's remit is to provide independent challenge to the Company and independent assurance to Ofwat on the quality of the Company's customer engagement and the extent to which the results are driving decision making and being reflected in the plan.
Amy England
Independent
Amy has a background in operations and customer service, she has extensive experience of working with vulnerable people having spent a number of years in management at a major disability charity. During her career Amy has also been a successful fundraising manager and has had responsibility for marketing, including customer communications.

Amy has been a customer of SES Water for seven years, and lives very locally to head office in Redhill with her husband and young son. Outside of work Amy's interests are spending time with her family, home improvement and spending time in outside spaces.
Janet Wright
Independent
Janet is a local resident and has lived in the Reigate and Bletchingley areas for over 25 years.
She brings to the CSP her local knowledge and her career experience as a professional economist and policy specialist, working mainly in the water, environment, health, and other regulated sectors. She has worked in Central Government, with the trade body Water UK, and as a consultant, serving the private and public sectors. Her key interests lie at the interfaces between technical analysis, business planning and strategy, and stakeholder engagement and communications. She is interested in how business, the public and voluntary sectors can work together to deliver more inclusive prosperity and a sustainable environment.
Janet is also a Trustee of Tandridge Voluntary Action (TVA), where she is Lead Trustee for TVA's Befriending Scheme. She is also a Mentor with Surrey Care Trust.