GetWaterFit
Using less water can make a big difference to your bank balance, and our environment.
GetWaterFit
Are you a savvy saver? Or perhaps you just care about doing your bit for the environment?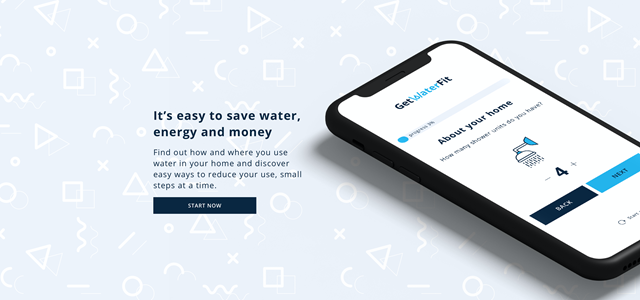 Whatever your reason for wanting to save water, see how much you use and what you can save with the GetWaterFit calculator from our partners Save Water Save Money.
Within a few minutes it will create a personalised dashboard for your home, with ideas on how to save water, energy and money.
Simply enter your postcode and it will guide you through the calculator.
You can also see if you'd be better off on a meter (if you're not already), how you compare with your neighbours and order free water saving devices suitable for your home.
Furthermore, on completion of the calculator's questions, you will be able to book a free virtual water saving check with an expert technician. Why not click below and find out where you could be saving more water around the house?