Our education programme
As well as treating and supplying our customers with water, we feel it's really important to educate adults and children alike about the value of this most precious resource.
Our education programme

Flow Zone Bough Beech near Edenbridge in Kent offers schools (Key Stage 2 pupils and above) and organised groups from within our supply area the unique opportunity to visit a Water Treatment Works and go behind the scenes to find out how water is made safe to drink. The visit is free of charge during which you'll get a chance to explore our hands-on activities in the 'Blue Zone' to find out just how much water you are using!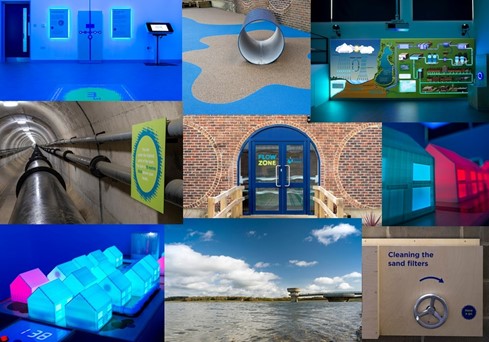 You can also watch our video:

Here is what some teachers who have already visited have had to say:

"An amazing trip – love the new blue room! We've been coming for about 12 years and we'll be back next year." - Kingswood House School
"An excellent visit as always and the new Ed Centre is a bonus!" - Greenvale School
"The Flow Zone is amazing! This was our first visit to the new Education Centre and we loved it! The interactive games were great. The team of teachers were outstanding as usual." - Micklefield School
"Brilliant range of engaging and educational experiences, thank you!" - St John COE Primary School
Booking is easy, email communications@seswater.co.uk stating the number of pupils, year group and preferred dates of your visit and we will do the rest.

We also offer talks and assemblies in schools for those unable to visit us.
Flow Zone the website
The website flow-zone.co.uk is full of fun interactive games, puzzles and things to make to help the whole family learn more about water at home. Can you supply water to the different properties in time? Did you know it takes energy to treat and supply water? Find out how 'water wise' your family are by completing the GetWaterFit calculator and see if you can save water and money! Plus, enter a competition to win a prize for your school or sign up to attend an open day at Flow Zone Bough Beech.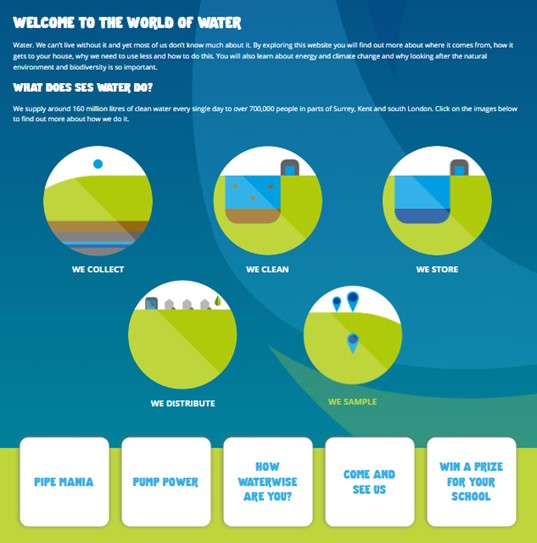 Community groups
We welcome requests from Brownies, Cubs, Scouts and Guide groups to deliver talks during term time and host visits to our Bough Beech reservoir and Flow Zone education centre during school holidays.

For older groups we offer a 'Wise about water talk' which covers the work of the Company, water efficiency, how to save money and support offered by the Company for customers.
To book or discuss your requirements email communications@seswater.co.uk
Teacher resource pack
We have a 30-page teacher resource pack available when you visit us, which is packed with activities related to the national curriculum. To check our latest rainfall data, click here.
You can also download the pdfs below to access maps of the River Eden and geology in the region.