Our community
Quite simply, being a socially responsible organisation with a corporate conscience is who we are.
Our community
We are proud to have played an important part in people's daily lives for well over 150 years – but we don't just supply water. Importantly, our customers expect us to make a valuable contribution to their communities too.

We do this in a number of ways:
Giving time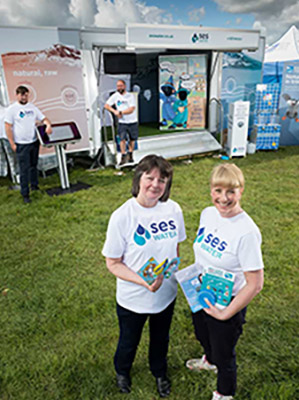 Our 'Give-A-Day' scheme sees our employees, many of whom live locally, getting out and about giving their time to worthwhile community projects. From litter-picking in local rivers to helping elderly people with their Christmas shopping, our people are keen to contribute where they can.
We know we're not alone in wanting to give back, so we work with other organisations wanting to do the same. Through intermediaries such as Community Action Sutton, Voluntary Action Reigate & Banstead and local foodbanks, we are involved in the voluntary sector in our area.
We also take our community trailer out and about to many local events and speak to thousands of people every year about water. Instantly recognisable, we see this as a key way of meeting our customers and finding out what matters most to them.
Giving money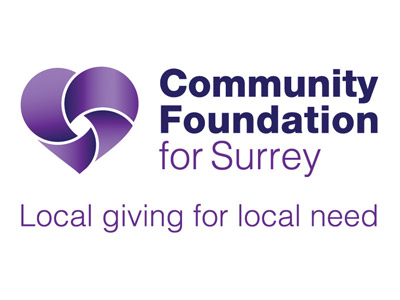 We are committed to supporting worthy causes in the communities we serve. We do this with our own fund through the Community Foundation for Surrey which is a philanthropic charity established to inspire local giving for local needs. The Community Foundation works with donors, like us, who want to give something back to their local communities and voluntary groups providing vital services for local people and disadvantaged individuals. To find out more and apply for funding, please visit their website.
Community Foundation for Surrey
We will also consider other requests outside of the county of Surrey from organisations whose projects are compatible with our business aims and reflect our commitment to corporate social responsibility. Please read our sponsorship and donation policy to find out more.
Here are some examples of how our funding has already helped local organisations:
Lisa Davis, Chief Executive Officer for Citizens Advice Epsom & Ewell said:
"We are thrilled to have been awarded this grant that will greatly impact upon the lives of those with severe and enduring mental health conditions. The funding will ensure that they have access to the advice and information needed to obtain entitled benefits, manage their finances and avoid homelessness - leading to them feeling less stressed and better able to cope."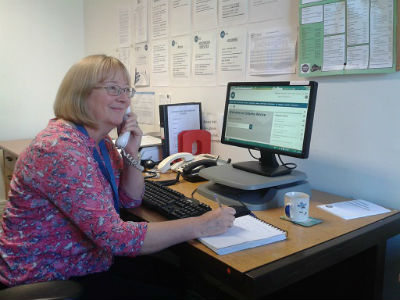 Michelle Quayle from the Personal Independence Team said:
"Thanks to the SES Water fund we have successfully been able to work with 10 children who are educated in an alternative educational provision, due to being excluded from their mainstream school. Alongside our 10 children we have trained two Surrey police officers to better understand the vulnerabilities of children. The children and officers have experienced a 72 hour residential BootCamp pushing them out of their comfort
zones and enabling them to recognise self-success."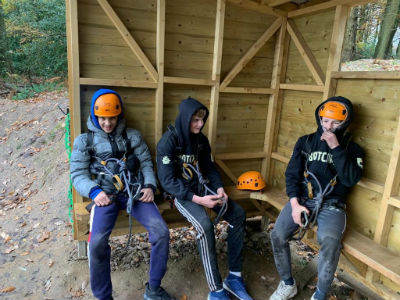 Brian Gallagher, Trusts & Information Fundraiser for Shooting Star Children's Hospices said:
"Thanks to SES Water, the grant contributed towards our work with the siblings of life-limited children/young people including a siblings day at the Hospice and a sailing event where they spent five days learning the ropes, sails and everything in between that goes into sailing."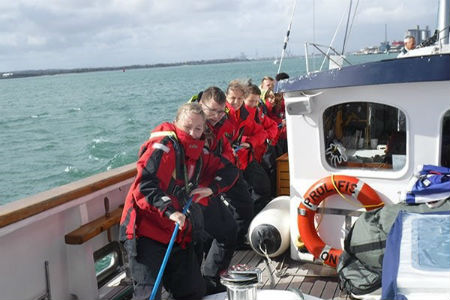 Faye Hill, Head of Operations & Events for Abigail's Footsteps, said:
"Thanks to the SES Water fund we have extended our baby loss counselling programme into Surrey. With their help we can now support 12 families who have experienced a late miscarriage, stillbirth or neo-natal death by delivering over 80 individual sessions.The outcome we want to see from this programme is for all bereaved families to receive specialist bereavement support designed specifically for them from qualified experts. This in turn will ensure a more cohesive family unit where all family members can support each other."
Every Drop Counts community fund
Water is the most precious resource, yet we tend to take it for granted. To avoid further water shortages we need a major culture shift in how we value water.
One of the ways we are helping with this is by providing the 'Every Drop Counts' community fund for local non-profit organisations to apply for, which they can use to help fund a project with a close link to water efficiency. These projects could include: drought resistant planting, installing water efficient toilets/taps/showers, buying water butts and plumbing repairs. If you think you might be interested in applying for this you can find more information and apply here
WaterAid
The water industry has also supported WaterAid since its inception in 1981. They are an international charity whose mission is to transform lives by improving access to safe water, hygiene and sanitation in the world's poorest communities.