Our education programme
As well as treating and supplying our customers with water, we feel it's really important to educate adults and children alike about the value of this most precious resource.
Our education programme
It's essential that as good citizens, everyone knows where water comes from, understands its importance and the pressures our water resources are under.
We believe it is really important to educate everyone about the value of this most important resource and so have invested in a brand new, state -of-the-art education centre at Bough Beech to build on our already very successful education programme.
Flow Zone Bough Beech education centre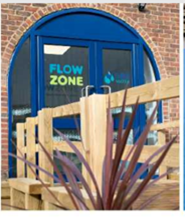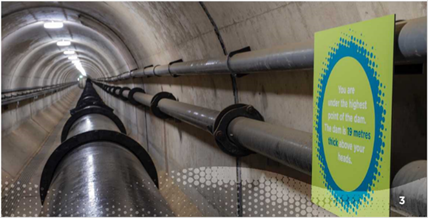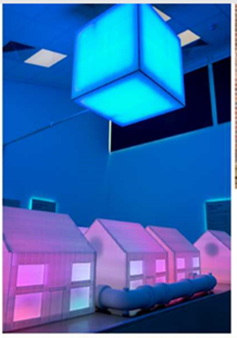 This purpose built centre offers visitors a sensory experience involving light, sound and exciting interactive activities. Visitors can climb the huge dam, walk through the tunnel right under the reservoir and see close up how we clean and distribute millions of litres of water every single day.
Pupils in Key stage Two and above may visit free of charge with their schools. We also welcome visits from community groups and can host corporate team building sessions and meetings. Regular open days, booked in advance, will be held during the year.
To book or discuss your requirements email communications@seswater.co.uk or visit Flow-zone.co.uk to register an interest in attending an open day.
Flow Zone website
Visit flow-zone.co.uk, our fun interactive website which has games, puzzles and things to make to help the whole family learn more about water at home. Can you supply water to the different properties in time? Did you know it takes energy to treat and supply water? Find out just how waterwise your family are and by completing the online water use calculator see if you can save water and money!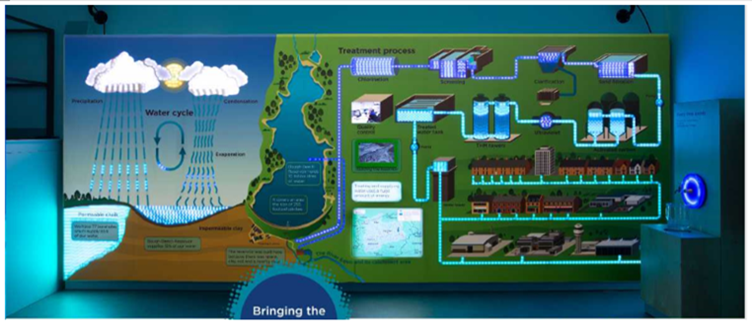 School talks and assemblies for Key stage 1 and 2
We also offer talks in school covering:
where our water comes from - the water cycle, current rainfall, boreholes and rivers

water treatment -including a practical demonstration

water efficiency – why and how we need to reduce the amount of water we use
To book email communications@seswater.co.uk
Secondary schools
H2Own it!
H2Own it! is a student led cross curricular project which focuses on water usage in the home with an emphasis on understanding the pressures on supply/demand and why the current levels of use are unsustainable.
It addresses many areas of the curriculum including geography (water cycle, climate change, current environmental issues), earth and atmospheric science, maths IT, citizenship and global awareness. Students will also develop independent and collaborative working skills, collect and analyse real data, research and manage their own project, as well as hone their communication and presentation skills.
The Water Supply Challenge
The Water Supply Challenge models the planning involved in supplying water and culminates in building a network of pipes and actually transporting water.
To book email communications@seswater.co.uk
Industrial Cadets
Each year we run this week long work experience opportunity for students aged 15 -17 to find out more about how the UK water industry works, the skills required as well as the numerous challenges water companies face. Supported by the Engineering Development Trust successful completion will result in students being awarded the Industrial Cadets silver award. To register an interest in the next Industrial Cadets week please email humanresources@seswater.co.uk
Helping schools save water
Small changes to how schools use water could make a big difference to their overall consumption. From dripping taps to leaking toilets, there are a number of ways water may be currently wasted, which is why we are offering schools free water saving visits based on a first come first served basis. Our partner Groundwork will visit the school to identify and fix leaks, fit water saving devices and give water saving advice.
Schools will then receive a report outlining what has been fitted or fixed and how much water has been saved. We are also offering to host an assembly to explain what measures were implemented and the water savings achieved. To register your school email everydropcounts@seswater.co.uk with your contact details so that a visit can be arranged.
Community groups
We welcome requests from brownies cubs, scouts and guide groups to deliver talks and host visits to the reservoir and education centre at Bough Beech during school holidays.
For older groups we offer a 'Wise about water talk' which covers the work of the company, water efficiency, how to save money and support offered by the company for customers.
To book or discuss your requirements email communications@seswater.co.uk