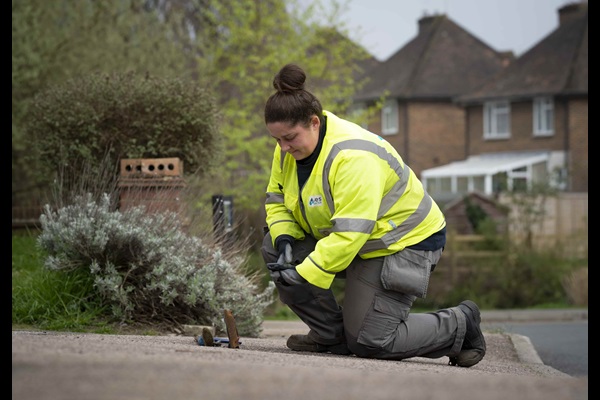 My role here at SES Water is to detect and pinpoint any leaks using various listening equipment, including my ear! In doing this I raise jobs for our field teams to attend to fix any leak detected and also go and assist them with any issues that may occur.
A typical day starts with making sure I always know which area of our supply area I will be working in. I then work out where the points of interest are in terms of leaks and raise jobs for the field teams to attend to.
What I enjoy most about my role is the investigation side. You need to pinpoint the exact spot where the leak may be, and I find the equipment we use to help us do this fascinating. As each leak is repaired and the data on our systems back at HQ updates, it feels very rewarding!
It sounds strange but the thing I find most challenging about my role is actually...cars. When you're listening into a particular road and it is busy with traffic, it can be quite difficult to hear any leaks. However, that's when it's best to use the over night technology we have - when the roads are quieter.
I've only been in my current role for a short while but in that time I've had the pleasure of meeting and helping a number of our customers. The first job I raised sticks in my mind. I had spoken to a customer about turning off their water for a short period of time and then explained the process I was about to do. They were very thankful that I checked with them first rather than just turning off their water. Communication is always key!